A Cleaning Company You Can Trust
Our professional cleaners are trained for each individual location we clean by our owners and are checked in on frequently to make sure they are providing the best cleaning service in the Last Vegas area! We use the utmost professional and reliable cleaning products and equipment to make sure the job gets done the correct and professional way. Our professionals use an in depth checklist for each area of your office or building. See following facts about the cleanliness in your offices. With Clean Tastic LLC's Commercial Services we cover a variety of cleaning areas in an office or commercial building including the following but not limited to: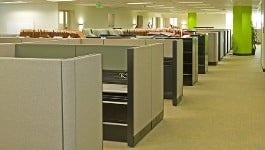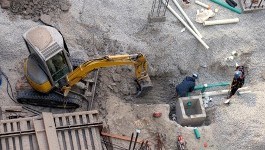 Post Construction Cleanup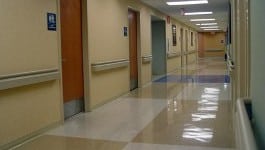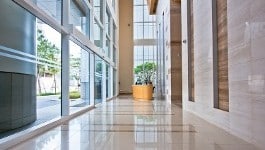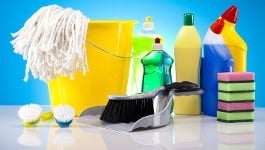 Office Cleaning Matters, Interesting Facts
• 25% of Water Coolant buttons are considered a serious risk of illness transmission
• Office telephones have around 25,000 germs per square inch
• 75% of bathroom tap handles are serious risks for spread of illness
• Office desks have been found to be more than 400 times dirtier than a toilet seat
• Bacteria count increase by up to 31% per day on surfaces that aren't regularly disinfected
• 98% of workers are affected by minor or major contagious diseases due to unclean surroundings
• Only about 25% of office workers believe their offices are being cleaned as effectively as possible
Did You Know
A typical work desk has over 

10 MILLION

 bacteria? Which is over 

100x

 more bacteria than an average kitchen table.
62% of americans eat lunch at their desk and 50% snack at their desk. BUT 

only 20%

 clean their desk BEFORE they eat.
Flu Viruses can stay on hard surfaces for up to 48 HRS. Parents that send their children to school sick put other children at risk but have to due to not wanting to miss work; also on average in the workplace, 

1 out of 3

 Americans go to work sick!
Here's Why You Should Hire US for YOUR Commercial Needs!
A Safe Environment: with CLEAN TASTIC LLC, your place will be less of a breeding ground for bacteria. Less bacteria means less sick employees/students. With a healthy state of mind and not so focused on their illness, they will stay focused and will less likely cause an accident!
More Productivity: a tidy and neat work area perks up employees/students and helps them focus more on their work than a dirty area. "a Brigham Young University study showed 88% of respondents reported visible buildup of dirt and dust actually hindered their ability to concentrate, be productive and learn."
A More Professional Appearance/Feel: A lot of Americans think that cleanliness = professionalism. If you don't look clean and pressed, you're not professional. With our cleaning services, your office are, classroom, or any work area will look and feel just like the professional you are!